KENT COUNTY
FAMILY JUSTICE SYSTEM
SENATOR NANCY SCHAEFER
EXPOSES CPS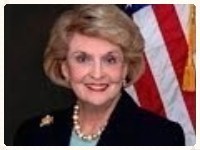 STOP REMOVING CHILDREN FOR MONEY
STOP
CPS
CHILD REMOVAL FOR MONEY
PROFITING
FROM THE MASS ABDUCTION OF OUR CHILDREN
In Kent County Michigan, there is an epidemic of child removals by CPS against non-abusive parents. WE THE PEOPLE request a Federal/State Team Title IV-E Case Review and an audit and financial review of the cases listed on this site. A Federal/State Team Title IV-E Case Review and an audit and financial review will assess payment accuracy to DHS Foster Care Contracting Agencies through an examination of actual Abuse and Neglect, case record documentations, as well as, review all PRIVATE adoption agencies under contract with DHS family service delivery issues, to determine their pattern of Title IV-E Violations in their recommendations to family court judges, for a child's continued unnecessary placement, in foster care.
Removing children from their homes and placing them in foster care, is big business for Kent County and a way to maximize its revenue. There is pressure put on CPS social workers to remove as many children as possible, for profit, not for child protection. Financial considerations, not child safety, drive the system. Child removals are under the control of CPS and its network of family court judges, private agencies and allies who need a steady supply of foster children to stay in business. CPS, wrongfully remove children for federal funding, making a case for Neglect and Abuse, where there is none.
Kent County Michigan DHS, CPS and its foster care-adoption agencies are adoption brokers, profiting from the MASS ABDUCTION of our children. The awards ceremony publicly honored them for how many children they adopted out, instead of, for how many family's they reunified. Foster Care Agencies such as Wellsprings, D.A Blodget-St.John's, Bethany Christian, Lutheran Social Services, Holy Cross Children's Services and Catholic Charities are all PRIVATE adoption agencies under contract with DHS, and licensed to provide adoption services to children placed in foster care. They receive $6,000.00 federal dollars, plus bonuses, per month, for each child CPS removes from the home and place into the Foster Care System.
The Social workers employed by these agencies recommend, adoption, over Family Reunification, and the Termination of parental rights by the family court judges is a necessary prerequisite for adoption. Family Court Judges, ad litem attorneys, court appointed defense attorneys, ALL work as a TEAM, systematically breaking families apart and terminating parental rights, on the recommendation of CPS social workers. The number of children being removed in Kent County is so high, that 5 days a week there are seven Family Court Judges hearing CPS child removal cases. Colin Parks, the Director for Michigan CPS stated that, "Michigan CPS intervenes in 80,000 families per year". State wide, CPS removes an average of three children per family, and has currently placed over 270,000 individuals on the Michigan Central Registry for SUSPECTED Abuse and Neglect. Innocent parents are placed on the Michigan Central Registry for LIFE, for unproven allegations, with no trial or due process.
ASFA
THE CHILD ABUSE AND PREVENTION ACTS BY CONGRESS

All 50 states have made a business out of child removals across America. Over 25 professionals deal with child removals. These professionals all have paychecks that come from federal funding. Child Protective Services (CPS) has become a NATIONAL ADOPTION BROKERAGE and the Foster Care Adoption Industry has become a 17-billion-dollar business, annually. Nationwide over 80% of children are wrongly removed for the federal funding provided to the states. There are countless articles, videos, organizations and child advocates crying out against the crime of CPS removing children from families unnecessarily, and creating a continual need for foster homes, to qualify for federal funds.
Kent County Family Court Judges, play an important role in the termination of Parental Rights and have become the enforcement arm of CPS, ORDERING children to be removed from safe homes and placed in the care of a foster-care adoption agencies. After CPS unconstitutionally removes thousands of children from non-abusive homes the Kent County Family Court Judges, routinely "Rubber Stamp", the foster care-adoption agency's recommendation for adoption and termination of parental rights. Sanctioned by the Kent County Family Court Judges, CPS and its agencies have unfettered control, when and if a child is removed from their home, returned to the custody of their parents or put up for adoption. CPS removal petitions are being approved by Family Court Judges who are sanctioning legal kidnapping, instead deciding Neglect and Abuse cases, on the merits of the evidence. This is an inappropriate exercise of judicial power, and a betrayal of public trust against Kent County's defenseless children and families.Family Court Judges are sending many children to their deaths or a life of misery among strangers, when they rubber stamp Petitions that remove children from safe homes and keep them languishing in foster care.
The foster care industry makes billions of dollars, from the federal funding made available to Child Protective Services, through the "Adoption and Safe Families Act" adopted in the 1990s and the "Child Abuse and Prevention Act" adopted by Congress in the 1970's.
Child Abuse in Licensed Foster Care: CPS must be held accountable, to the same standards as an abusive parent. According to the National Center on Child Abuse and Neglect (NCCAN), 6.4 children die at the hands of CPS Contracting agencies that are supposed to protect them, and only 1.5 at the hands of parents per 100,000 children. Studies report that Nationwide CPS has killed more children than parents, in the United States. The incidences of abuse and child fatality in foster homes is double that in biological homes and in the entire general population. Statistics, studies and reports indicate CPS is guilty of perpetrating more abuse, neglect, sexual abuse, deaths and human rights violations against children in foster care, than the homes they were removed from.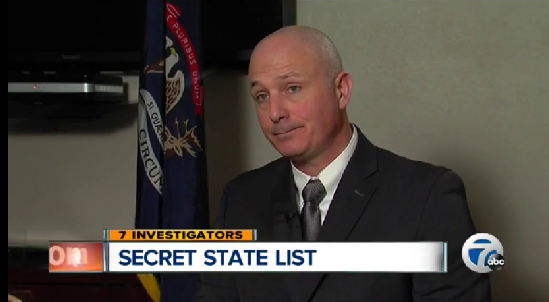 Attorney Elizabeth Warner wrote in the lawsuit, filed in U.S. District Court. "The CPS worker clicks a computer key to put an individual on the Central Registry – for life – with no neutral prior hearing to determine if the investigator's accusation is true. At the end of a CPS (child-protective services) investigation, the investigator becomes the judge and pronounces the accused to be guilty and unsafe to be around children."
COLIN PARKS
DIRECTOR OF MICHIGAN CPS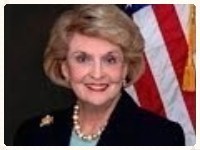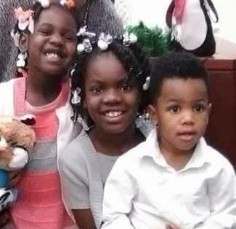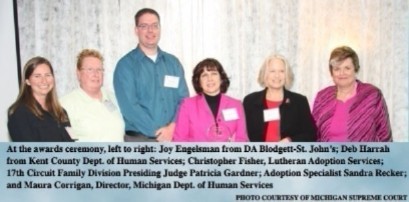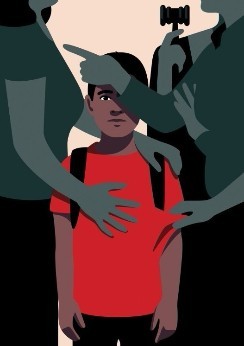 Sinai Jamison
Abused
Lutheran Social Services
When Sinai was injured in foster care and suffered a black eye, she was not taken to the hospital, and examined or treated by a physician. Sinai was abused, under the protection of CPS, while in the care of Lutheran Social Services CPS Private Foster Care Contracting Agency. Sinai was removed from a non-abusive home and "placed" in an abusive one. This double standard is in direct violation of the safe and proper care statues. When the state "places" a child in foster care it has an obligation to provide adequate medical, care, protection and supervision. Norfleet v. Arkansas Dept. of Human Services, (8th Cir. 1993).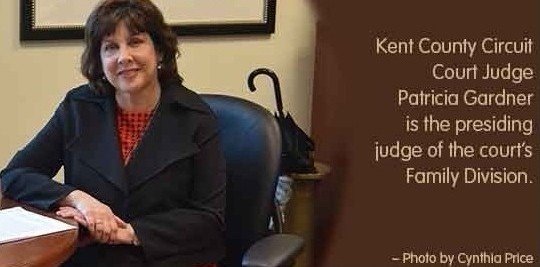 FEDERAL TITLE IV-E INVESTIGATION AUDIT AND FINANCIAL REVIEW
FAMILY COURT JUDGES
UNCONSTITUTIONAL TERMINATION OF PARENTAL RIGHTS